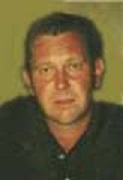 Richard John Rezac
Richard John Rezac (Deceased 2010)
Counterparts/THDNA Member # 472

Richard requested original photos
from Counterparts/THDNA for a series of paintings
that depicted scenes in Southeast Asia.
Richard served with the 77th SF, Psychological Warfare Unit.

He had painting collections titled "Images of Vietnam" (30), "The Big Red One" (1915-1991), "The Forgotten War" (Chosin Few) and History of the Marine Corps (50/60 paintings).

These samples are not to be reproduced without the express written permission of the Estate of Richard J Rezac.